Welcome to The Roughhausers, a creative duo in Hollywood. We make films, videos, performances, and art in collaboration with visionaries across Los Angeles and beyond.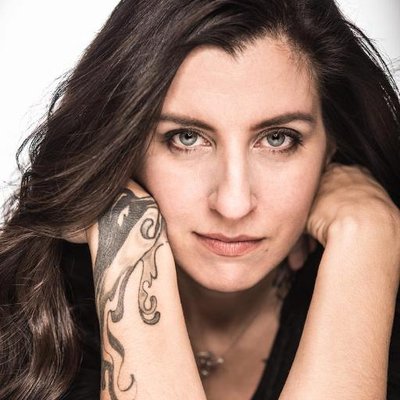 KAYDEE KERSTEN is a creative producer in Los Angeles. You'll find her getting her hands dirty in all aspects of production, including writing, camera operation, prop fabrication, costuming, make-up, editing, sound design, and (very) occasionally, acting.
A longtime event producer for HBO and Entertainment Weekly, KayDee has produced live theater and standup shows at venues across Chicago, L.A., and San Francisco.
She's also a standup comedian with a razor-sharp dry wit, with past gigs at the Comedy Store, the historic Purple Onion, NYC's Gotham Comedy Club, L.A.'s underground Laugh Riot Grrrl festival, and at the Edinburgh Fringe.
KayDee is a New York Film Academy alumna who collaborates regularly with dedicated creatives who share her passions for female-positive content, equality, LGBT rights, sanity, beverages with bubbles, and laughter.
A longtime camera operator for Comedy Central Stages in Hollywood, she recently produced Season 2 of the Webby Awards-nominated series BLACK GIRL IN A BIG DRESS; SUNNYVALE, a horror film featured at Hollywood's 2019 Screamfest Festival; and, RATTLE RATTLE, a bizarre short that was an Official Selection at film festivals across the country in 2020.
In 2020, KayDee co-wrote the thriller screenplay DARK SILO, which won Best Original Screenplay at the Burbank International Film Festival.
And in 2021, she co-wrote SLUSH — an epic holiday comedy film script — and joined the production team behind the popular docuseries, BEYOND THE BLOCK.
For more, visit: www.kaydeekersten.com